The tiny church of St Leonard ,Billingford is situated at the top of the hill overlooking the lovely Waveney Valley, a quiet place for prayer and reflection both inside the building and outside in the churchyard , away from the busy A143.
Donations
You can also donate via the Diocese of Norwich website where donations will go straight to the work of the diocese. Please identify St. Leonard's Billingford and this parish will have your donation credited towards its parish share.
You can donate online here to support St. Leonard's, the building and all that we do: Online Donations
Worship
Our Services are 1st Sunday Holy Communion and 3rd Sunday Morning Prayer, unless changed for special services which will be advertised on the website or in the Benifice Newsletter. Please consult the
Services
page of this website for details.
Community
We aim to have the church open Tuesday, Wednesday and Thursday 10am to 4pm from May to September. The Church is locked during the Winter Months, but key holders names and numbers are on the noticeboard in the porch.
During the year we aim to have a few fund raising events,details of which will be published on this website, Parish noticeboards and in local village magazines.
Contact
Sue Redgrave churchwarden - 01379 854129
Georgina King-Fisher Churchwarden - 01379 740759
Thank You to everyone who supported our successful Roof Repair Appeal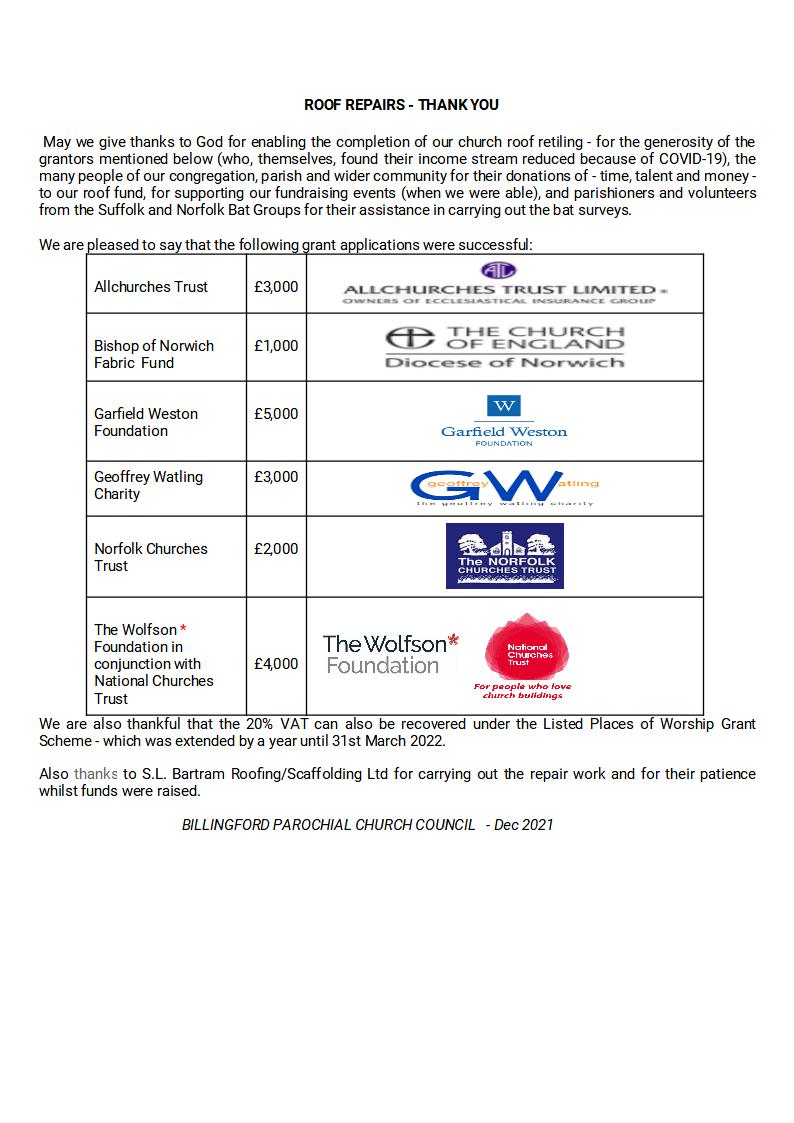 Rememberance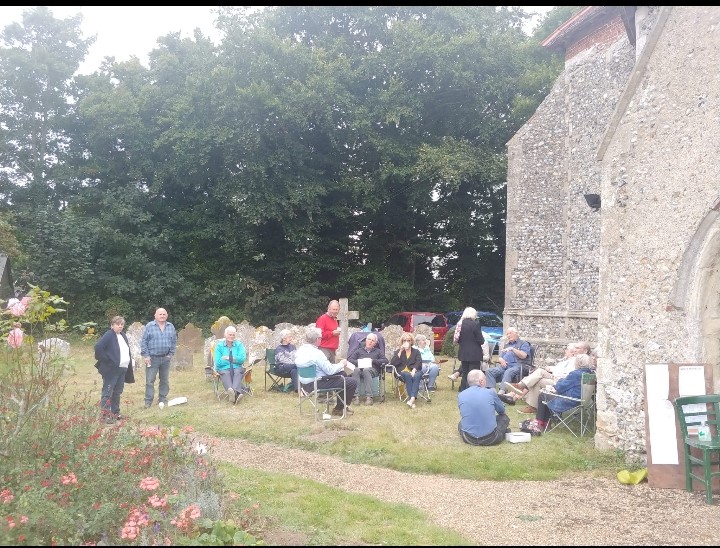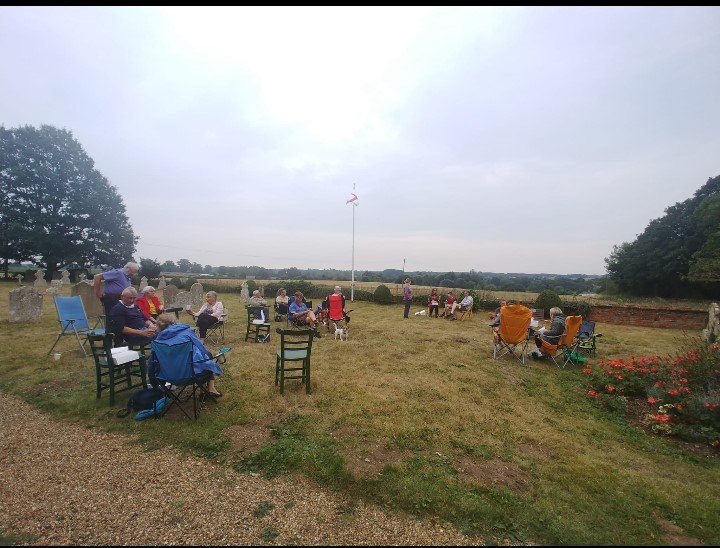 Fire extiguisher training