Worship
We worship together every Sunday at 11am. The nature of these services varies considerably week by week. Pl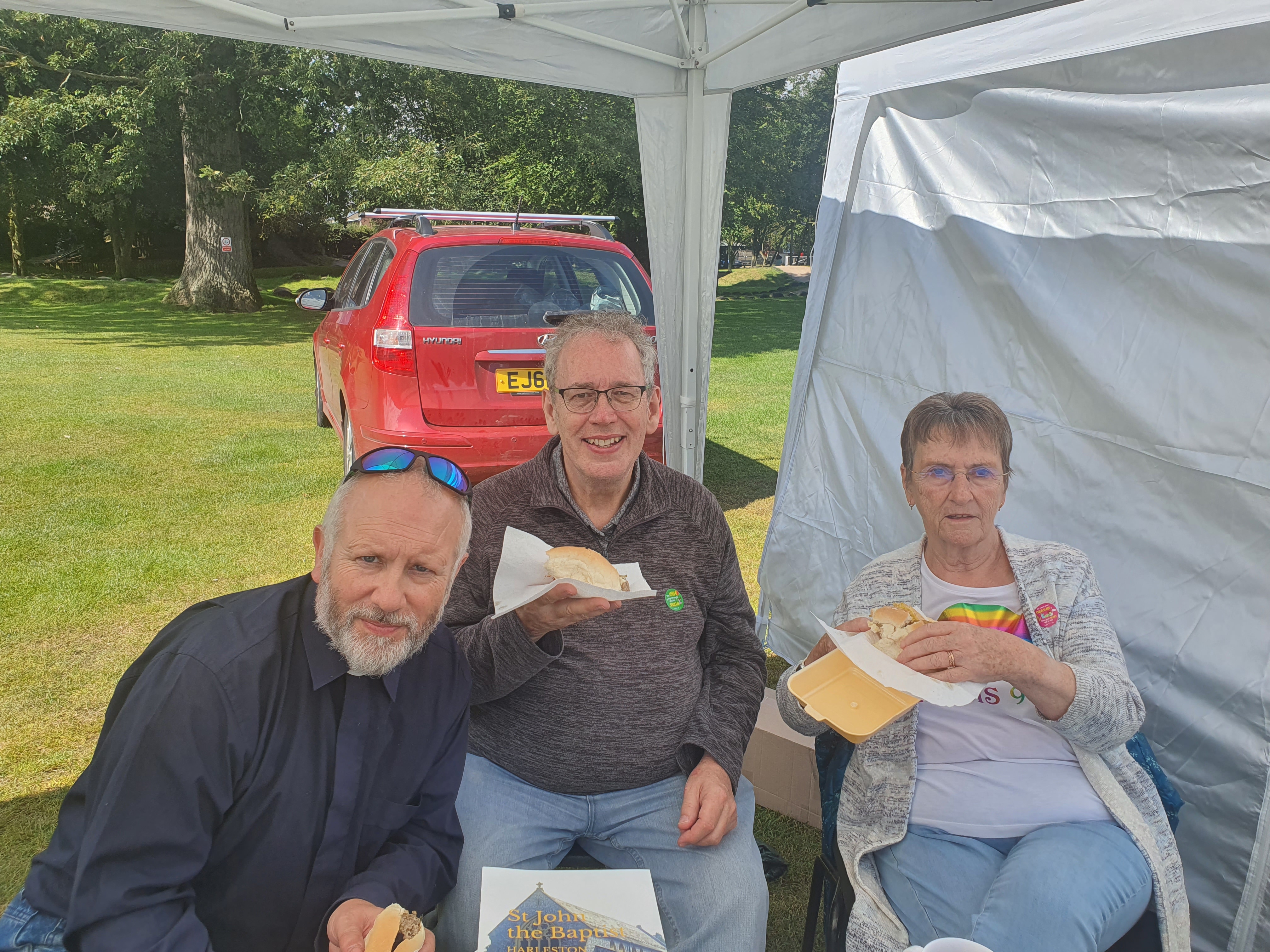 ease consult the
Services
page of this website for details.
The Church of St. John the Baptist (St John's)
is on Broad Street (IP20 9AZ)
in the centre of Harleston. The church is open from 9.15am to 4pm every day, April to September. October to March the church will close at 3pm.
For booking concerts, seminars or any other events
please contact Helen on 01379 851148 - admin@7churches.org.uk - Office opening hours inside the church are Mon to Fri 9.15am to 1pm.
Donations

You can donate online here to support St. John's, the building and all that we do: Online Donations

Contact - Churchwarden
Maureen Youngman - 01379 853605
Stephanie Woollam - 07598 937623
New Heating System
Heating is not glamorous but without it is hard to be comfortable in any building for much of the year. Our heating system is obsolete and failing. We hope to replace it with a new environmentally friendly system as early in the New Year as we can, but first we need to pay for it. The vision and story of St. John's and how you can help is described in the leaflet below.
Read and download booklet as a pdf here: Booklet
Any Questions – just ask Nigel: rector@7churches.org.uk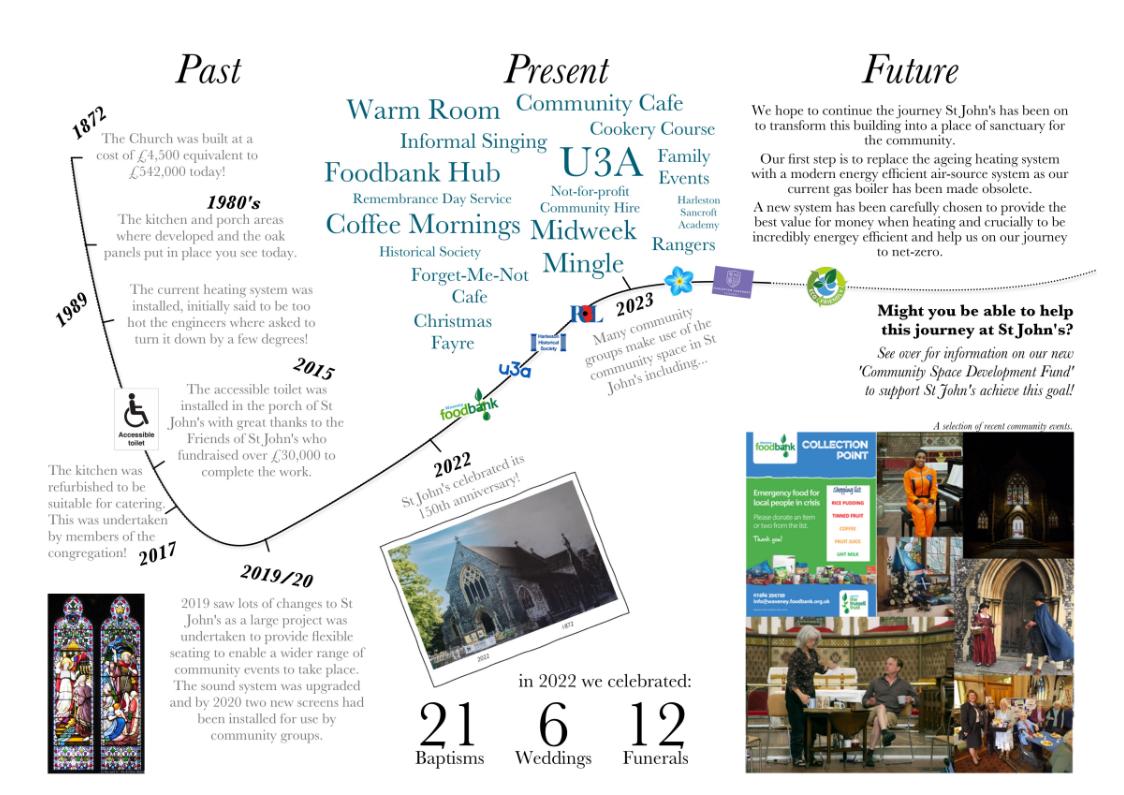 Harvest 2023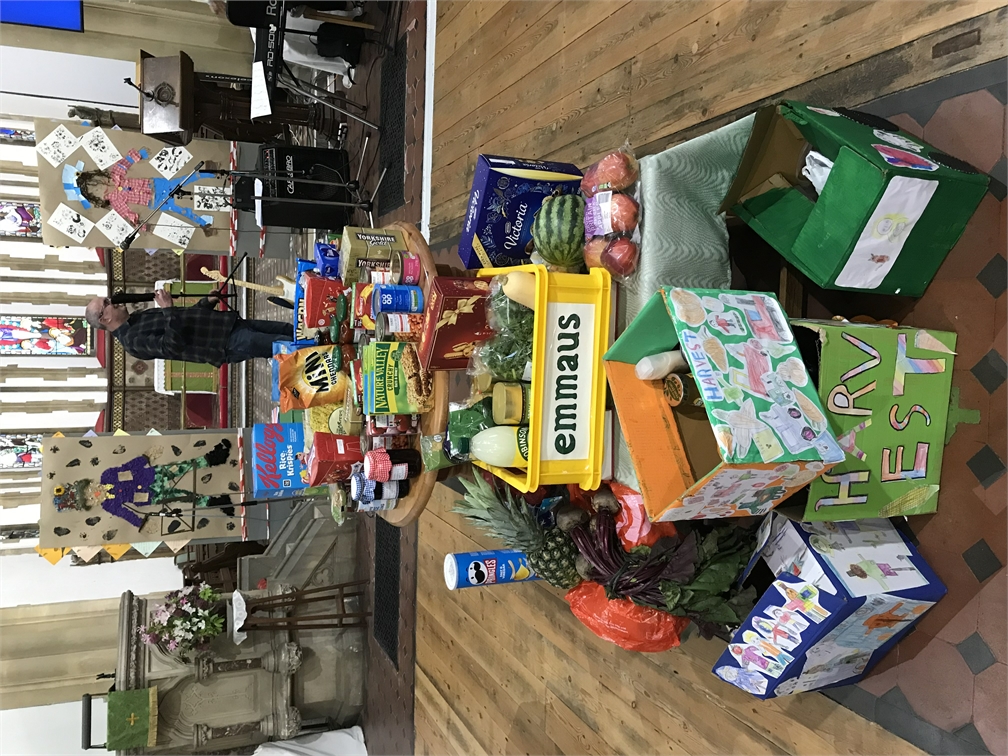 St. John's Taking Part in the Harleston Fun Day 2023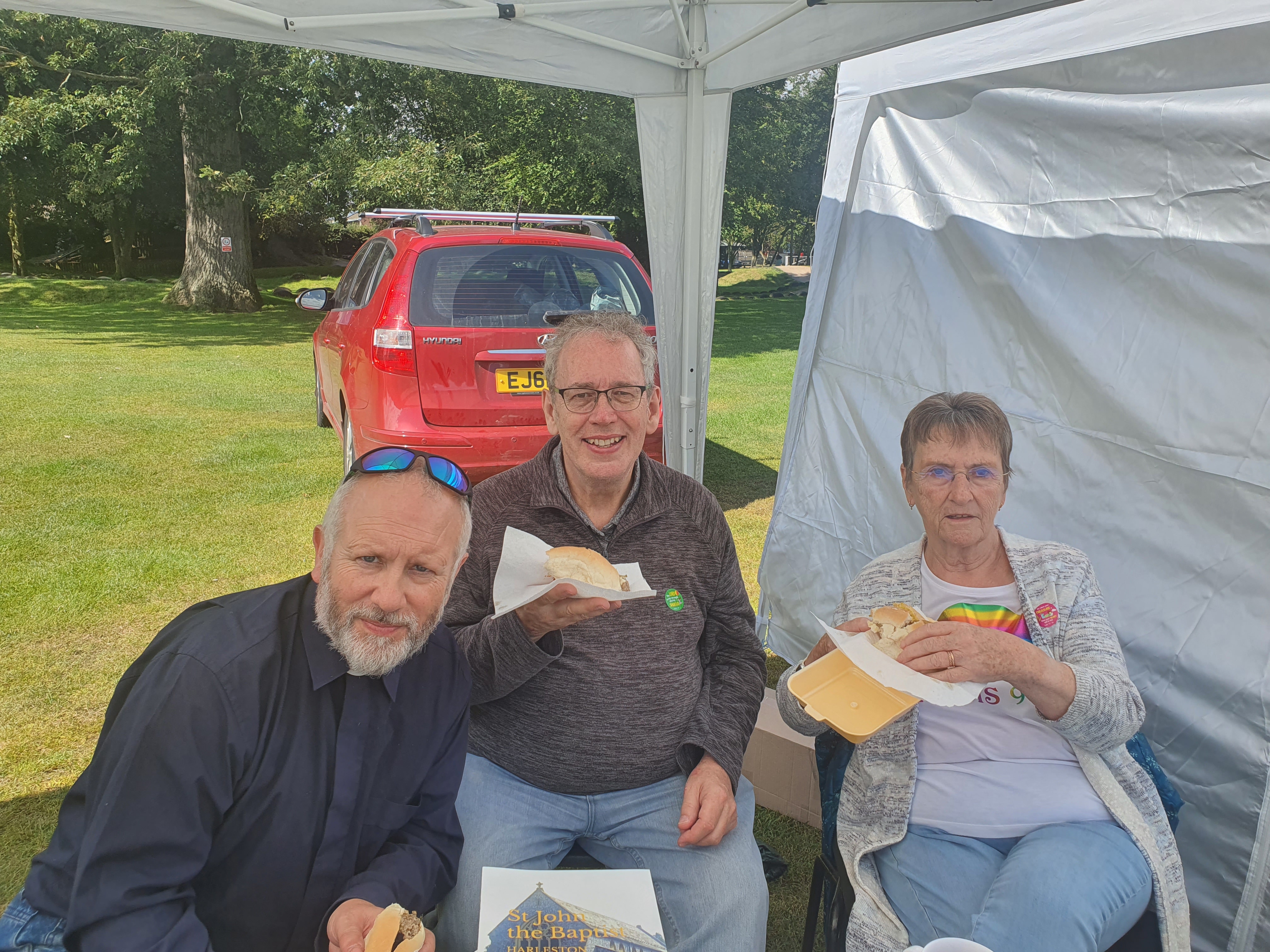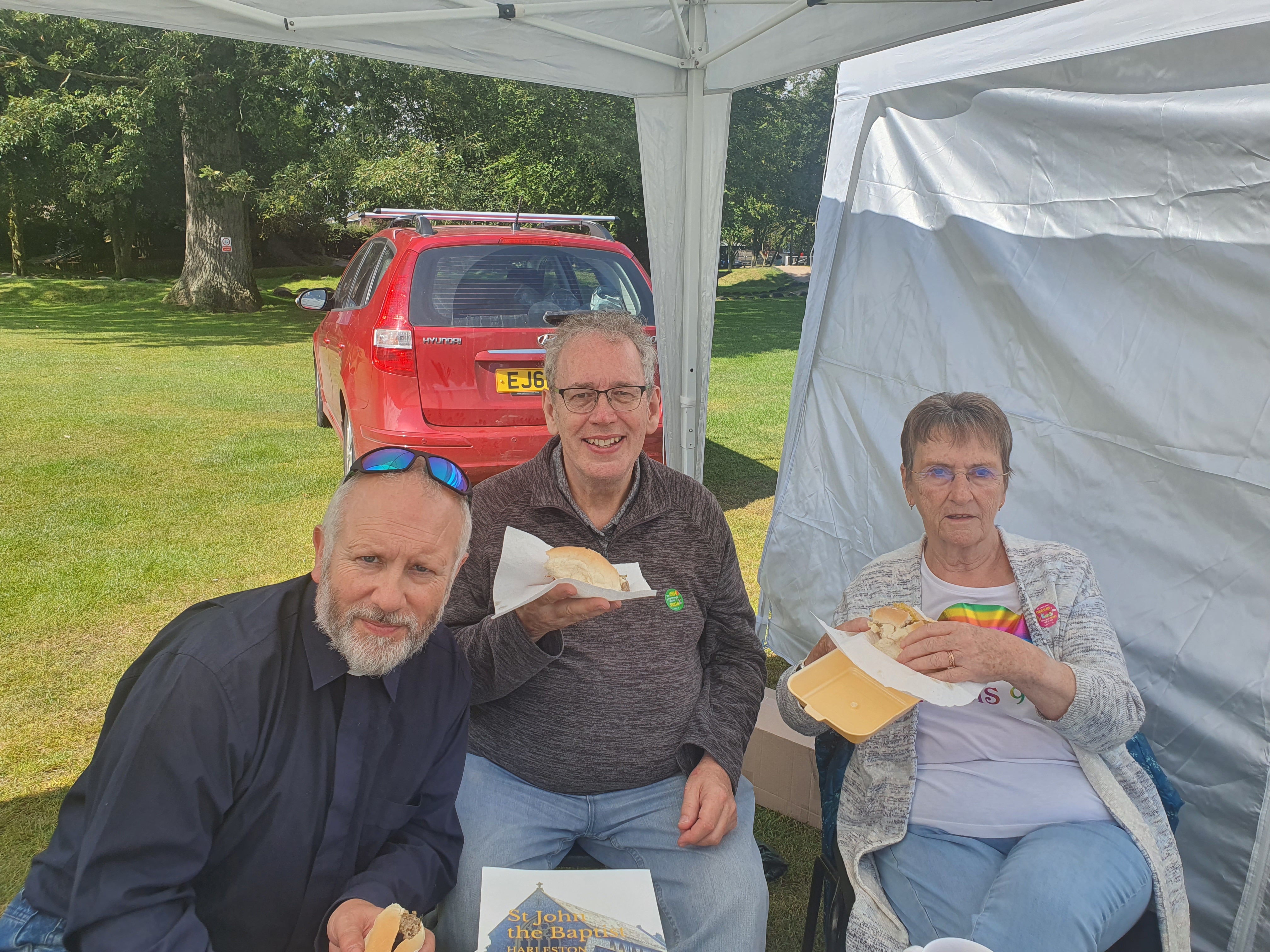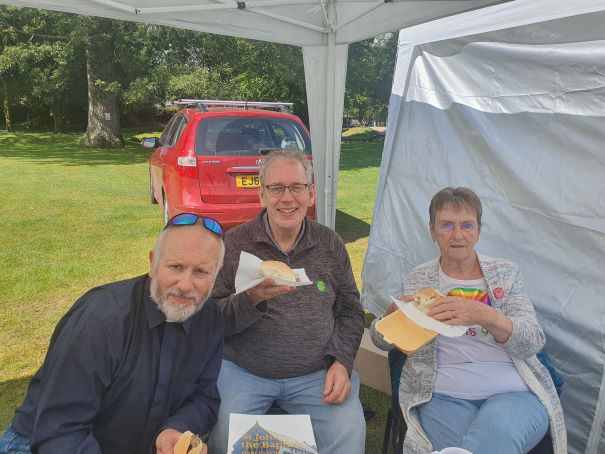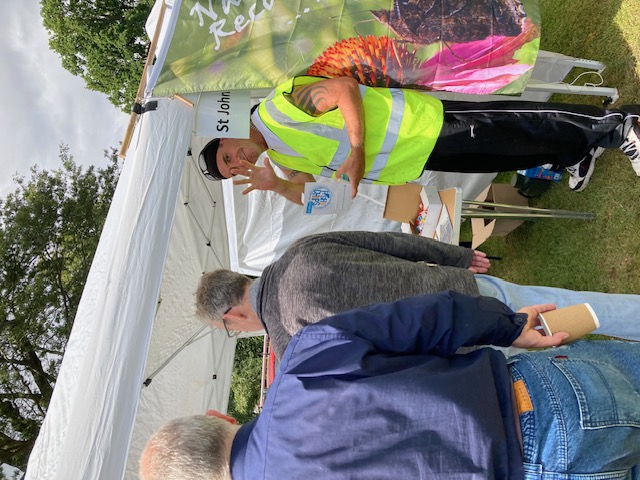 Nature Recovery Launch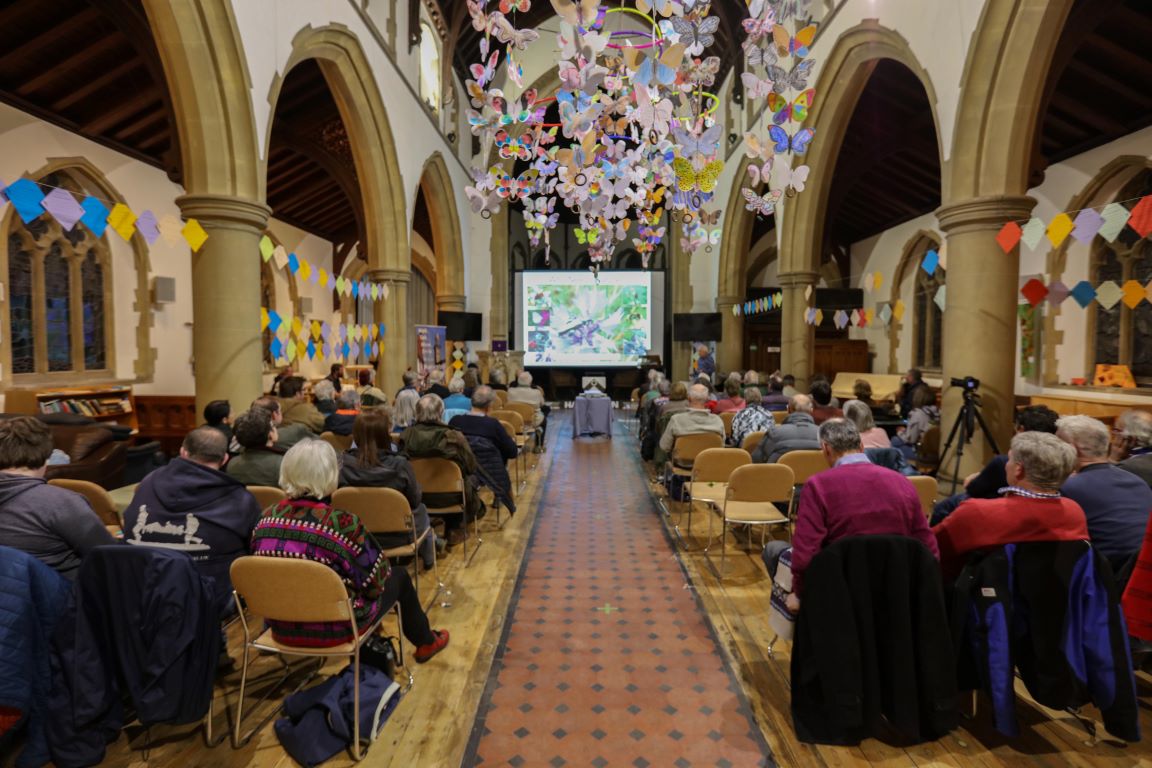 150th Anniversary of St. John's

The Ministry Team with Bishop Alan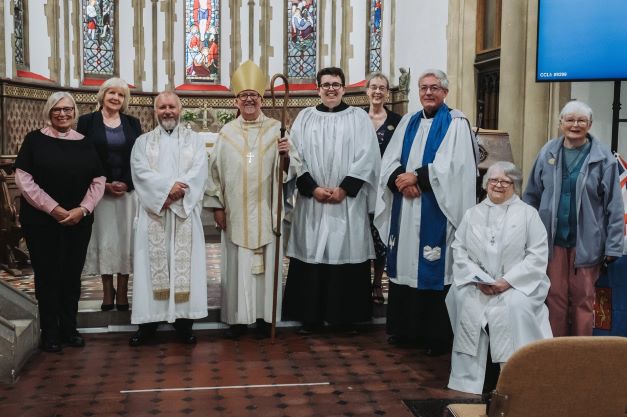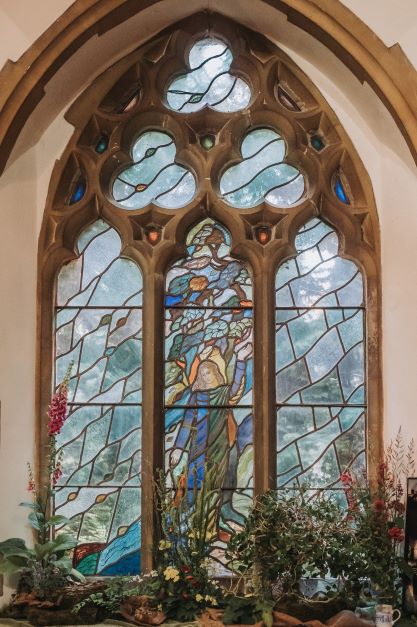 Harleston Jubilee Celebrations in St. John's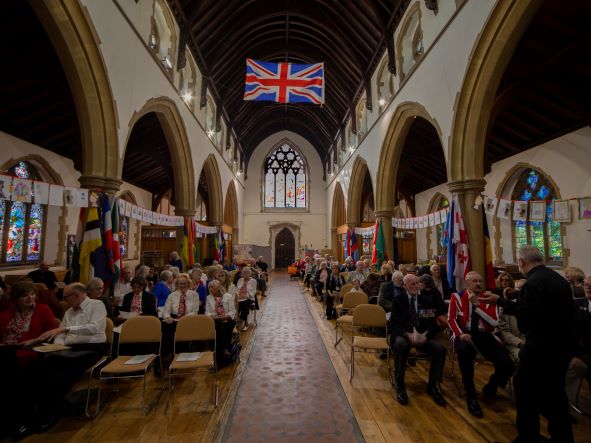 Aids to Prayer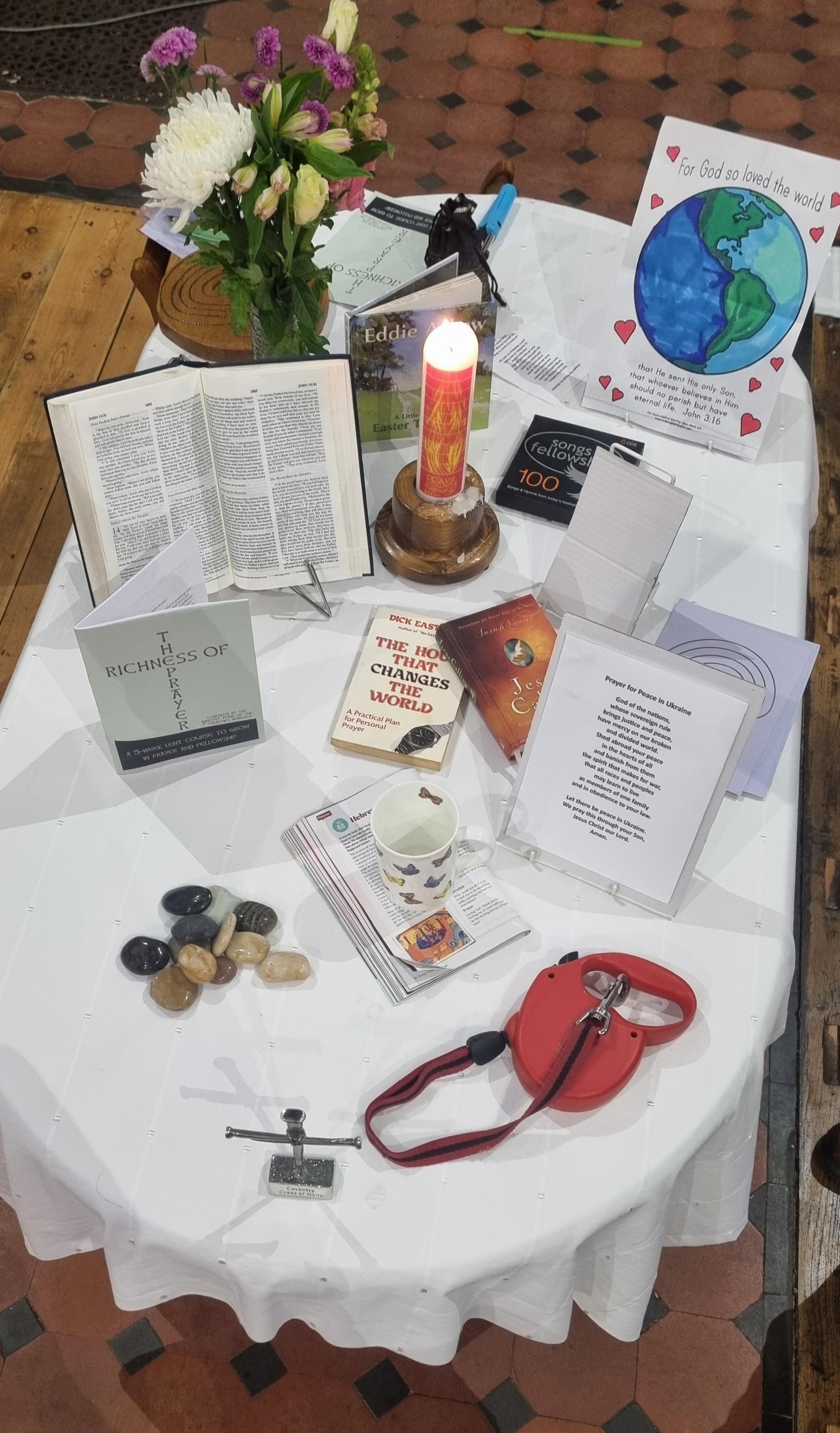 Family Space concert

A picture from the family space concert which was enjoyed by all who came. This is the talented pianist Beatrice Nicholas.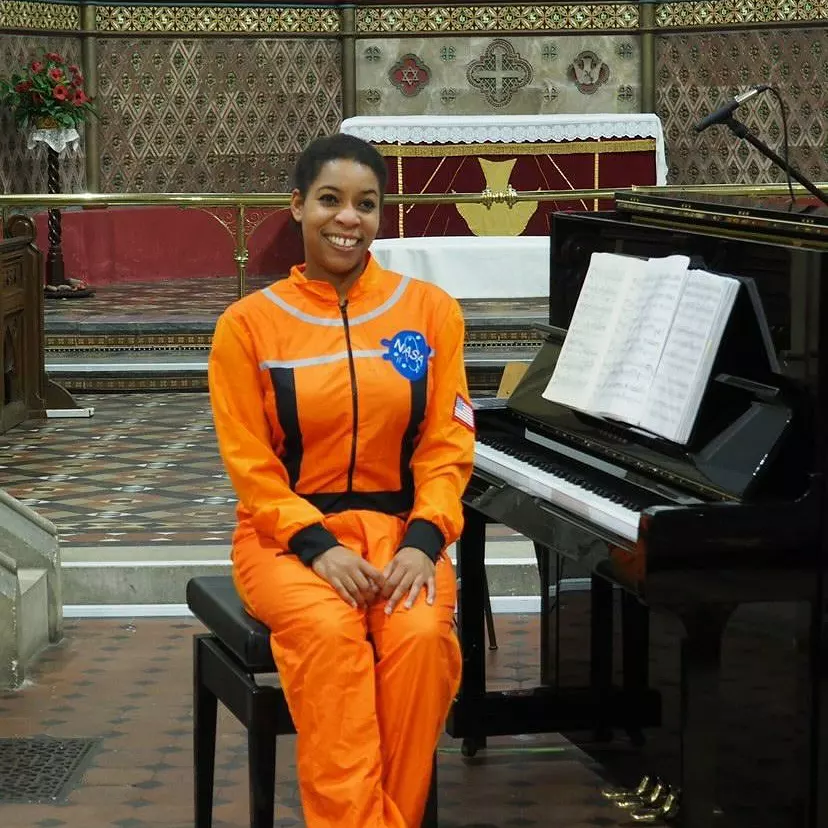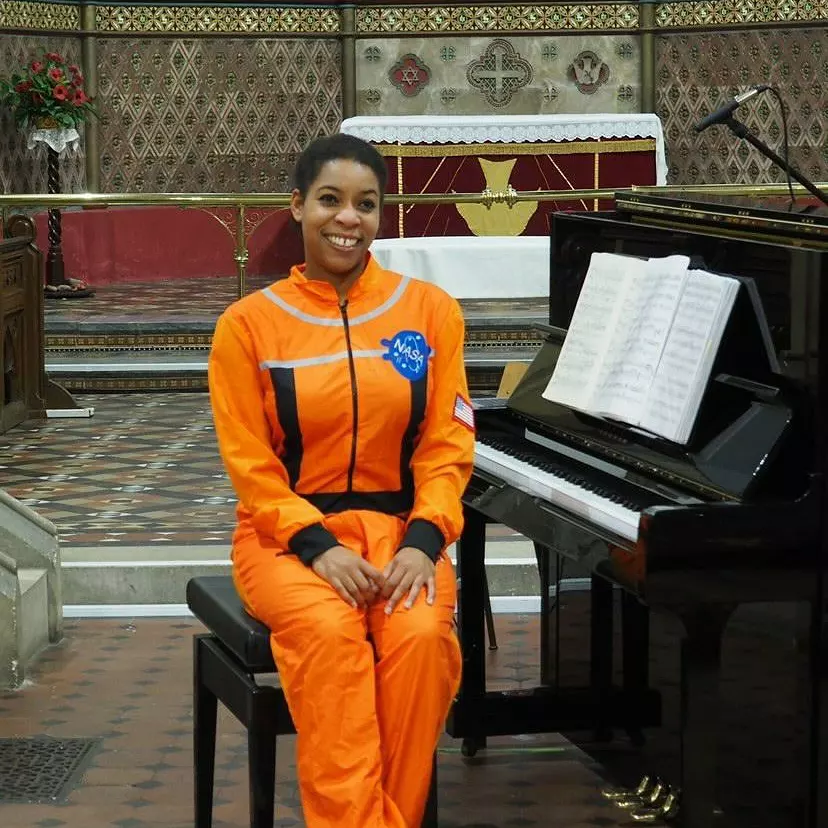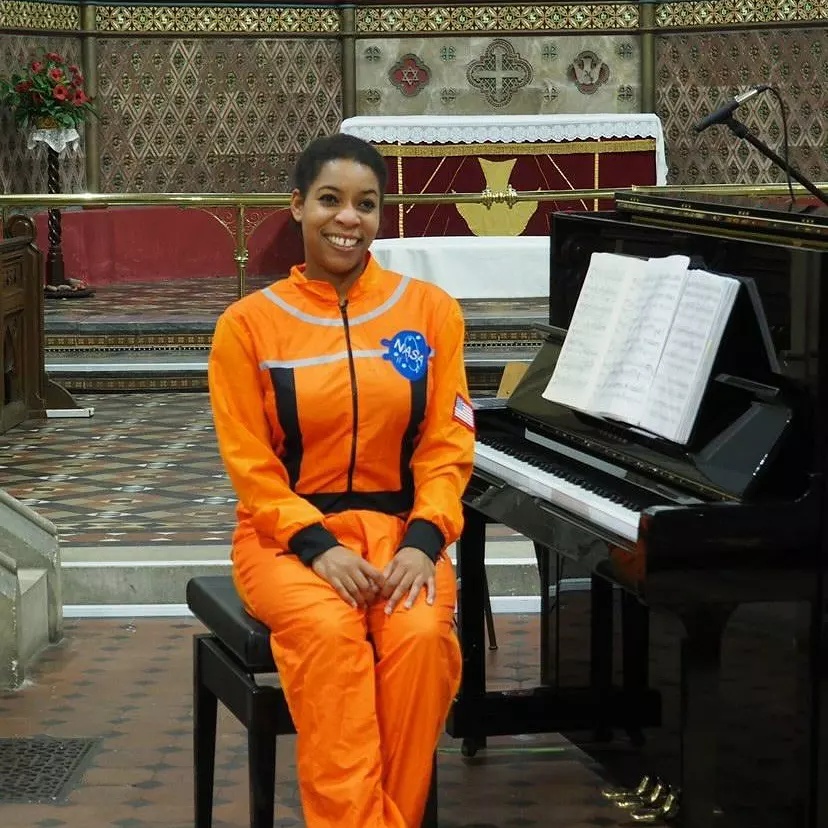 Living History Scenes
Some pictures of one of the Living History scenes, featuring Alice and Richard Frere, whose family owned 'Caltofts' in the seventeenth century. This was perfoemed on the front steps of St John's while there was other sences going on in the town.
We had heritage animals - with cute, little bantams in the churchyard, sheep on the market place and a Suffolk Punch in the yard of the Cap. And we had glorious weather! We couldn't ask for more.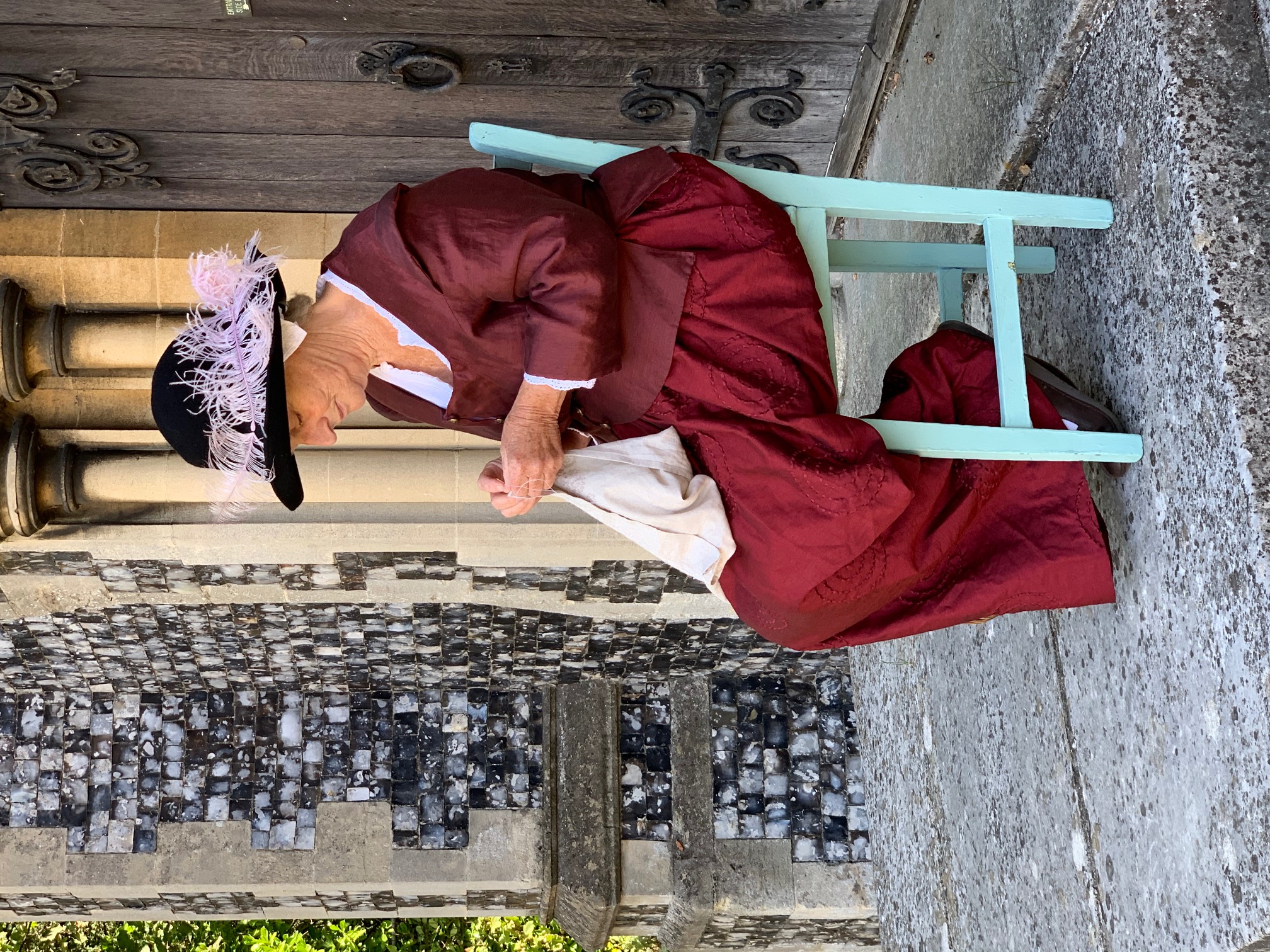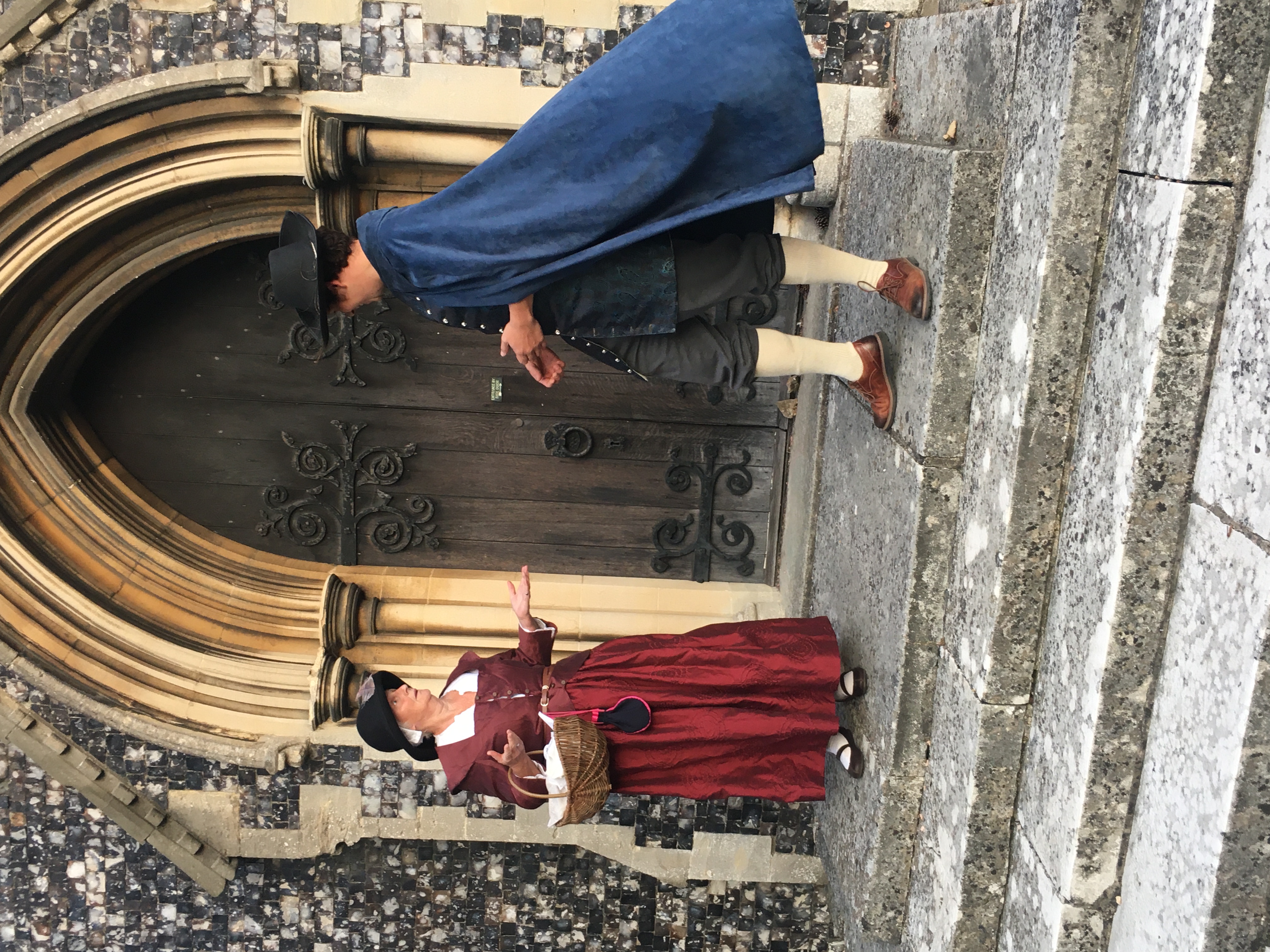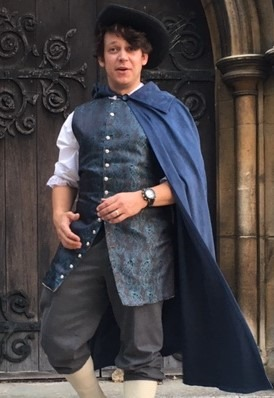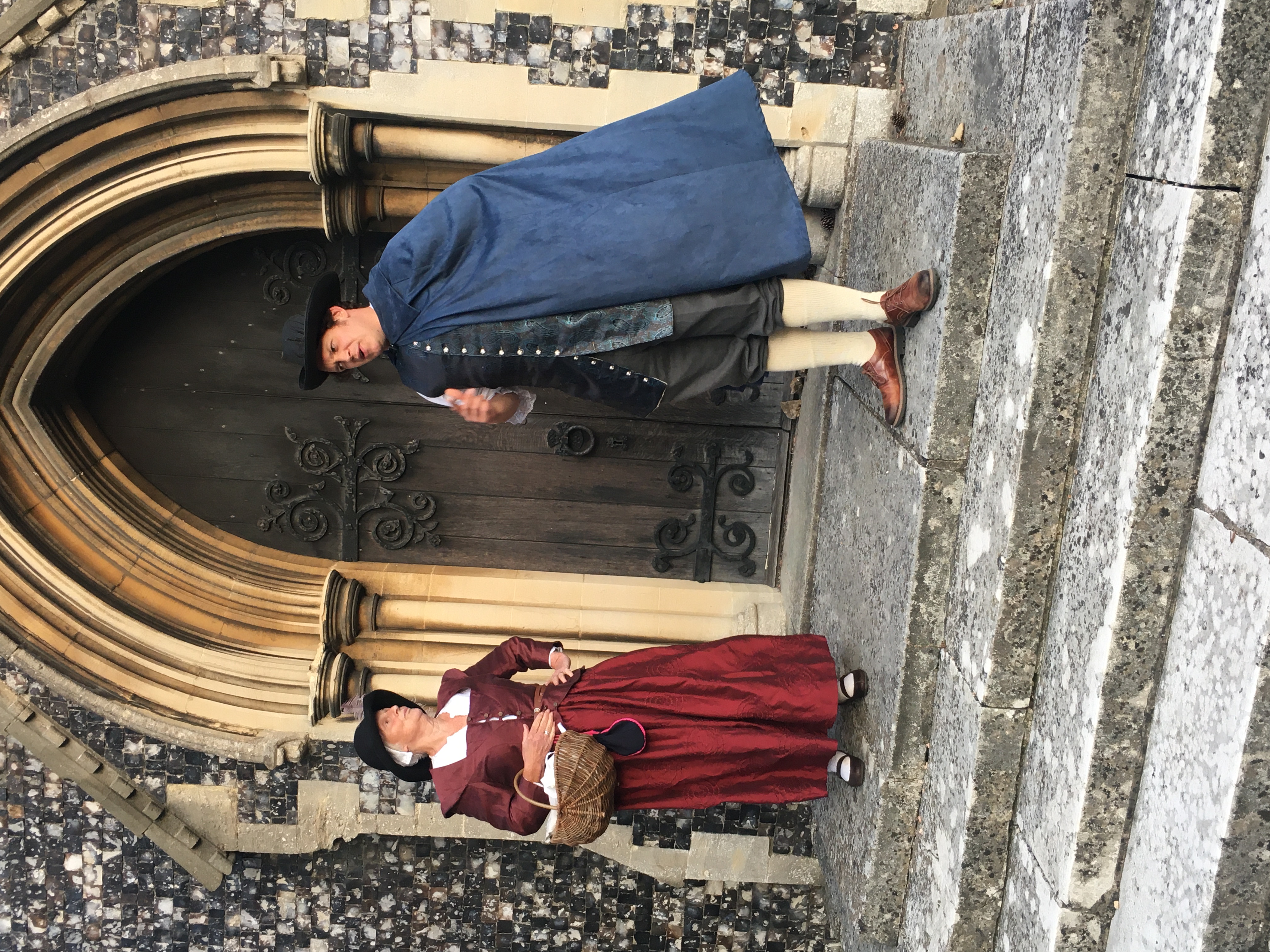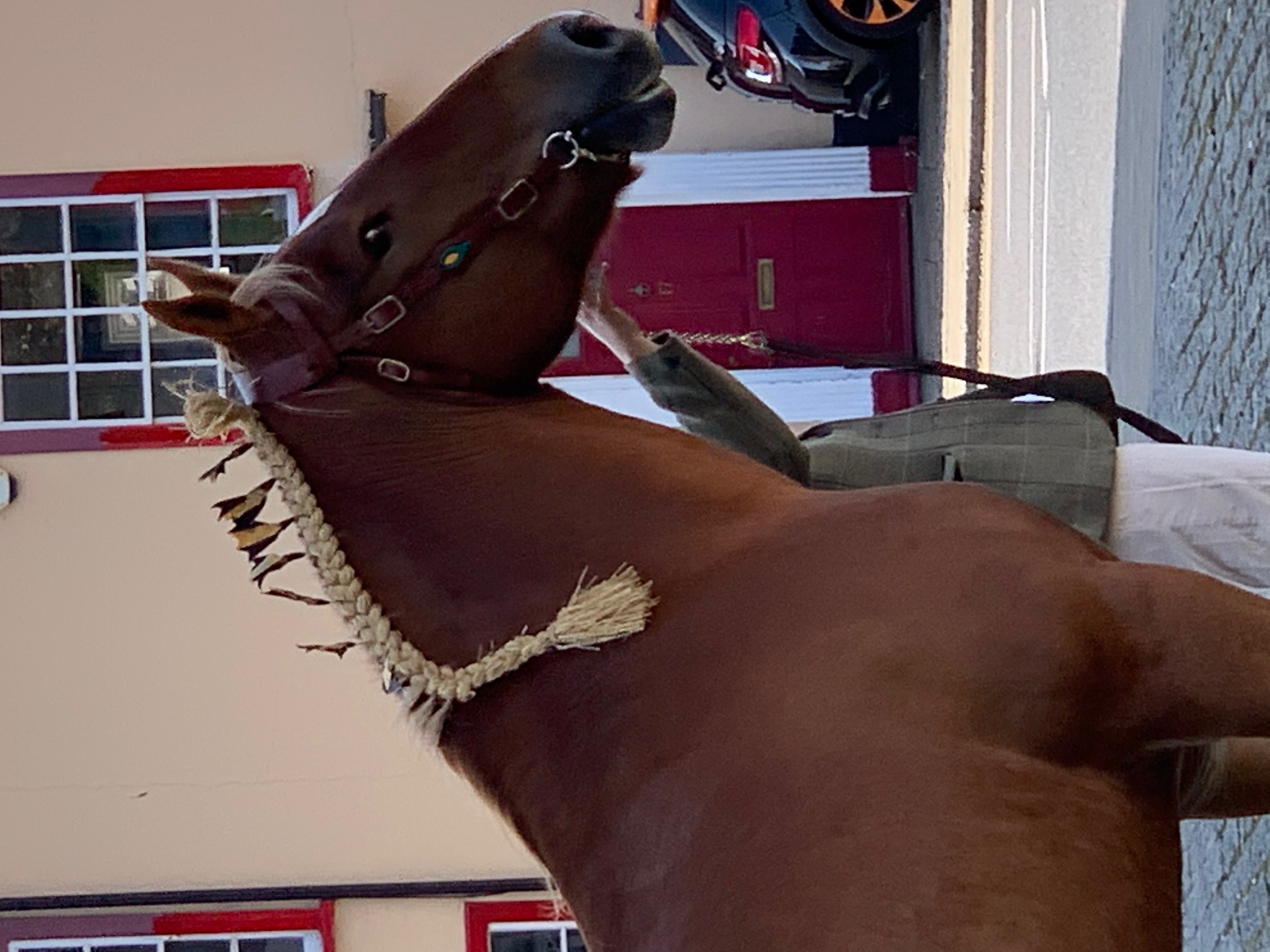 Spring Craft Fayre

World Earth Day

.