All Saints' Church, Thorpe Abbotts, Norfolk
Worship
These have resumed but vary week by week. Please consult the
Services
page of this website for details.
Thursday 20th May Compline at 6.30 pm in Thorpe Abbotts Church.
Donations
You can donate online here to support All Saints, the building and all that we do: Online Donations
Contact - Churchwarden
Christine McDonald - 01379 669116
Harvest Collection.
Here is what we gathered from our Harvest Service and donations from around the village. This has been taken down to Emmaus. Thank you to all who donated.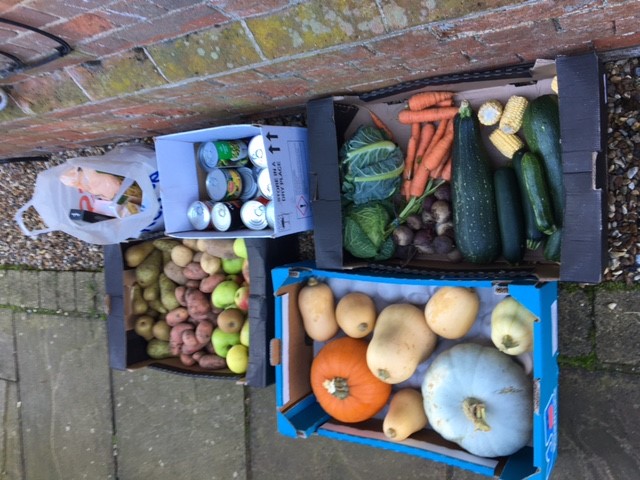 100th Centinery of WW1 Armistice Day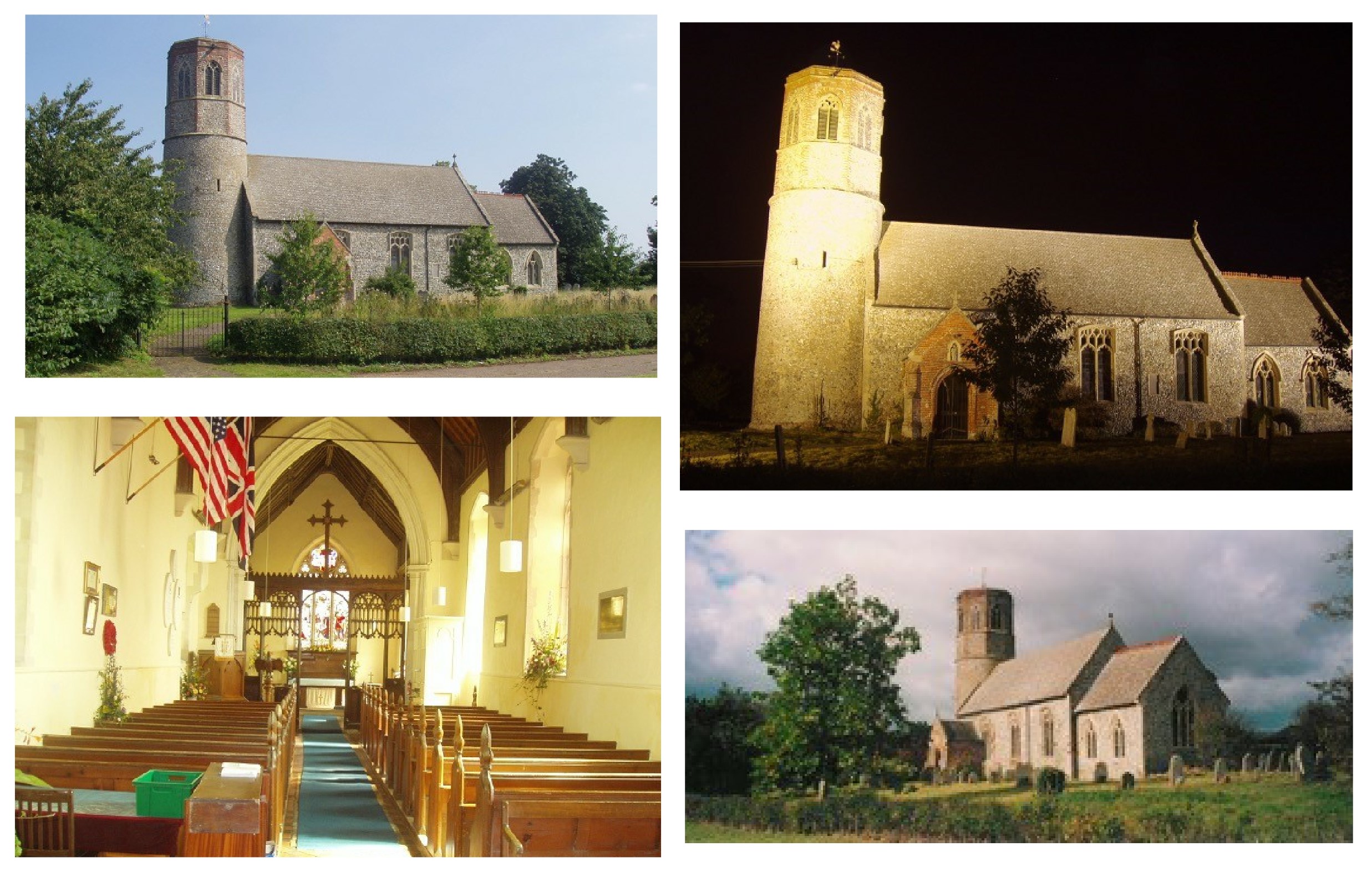 An 11th Centry Round Tower which is inluded in the Parish's Domesday entry. A simple country church which has early english features and a truly fascinating history, with apparently two major phases of building and the obligatory victorian restoration. We are delighted to possess one of the best preserved medieaval fonts in the region.Much of the churchyard has been managed over the past two years as a conservation area and supports over 100 different species of wildflowers, not to mention an increasing amount of wildlife.
Thorpe Abbotts: All Saints : A143, The Church sits next to the A143 about 300 m east of the turning to the village. It is next to Hall Farm which was the original main estate (Parish) house., Thorpe Abbotts, Norfolk, IP21 2HS