October 2017. Click on the photo to download PDF
September 2017 August 2017 July 2017 June 2017 May 2017 April 2017 March 2017 February2017 January 2017


Chatty Church Harleston
21 October 2017
St John's, Harleston 2pm Saturday 21st Oct. Activities, games, refreshments with plenty of chat for children with their families/carers. Free of Charge.
Quiz & Supper
21 October 2017
Wortwell Community Centre. Booking Essential.
100th Bomb Group Talk
21 October 2017
A fascinating talk by Richard Gibson of the Museum on the 100th and the impact it had on the local area. Bar, Raffle and Light Supper. Tickets £6 available from Simon Beet on 01379 668132 or email allsaintsta@btinternet.com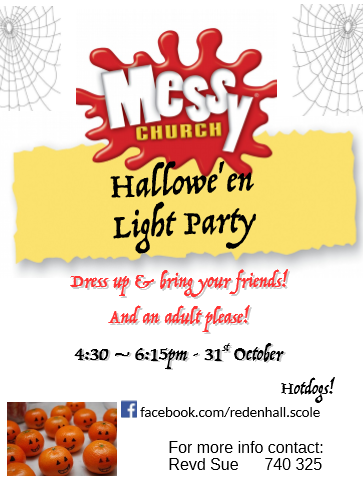 Scole Messy Church
31 October 2017
Halloween Party. Dress up & bring your friends! 4:30 – 6:15pm - 31st Oct in Scole Church.Refreshments &Hotdogs! Rmember to bring an adult. Free of Charge.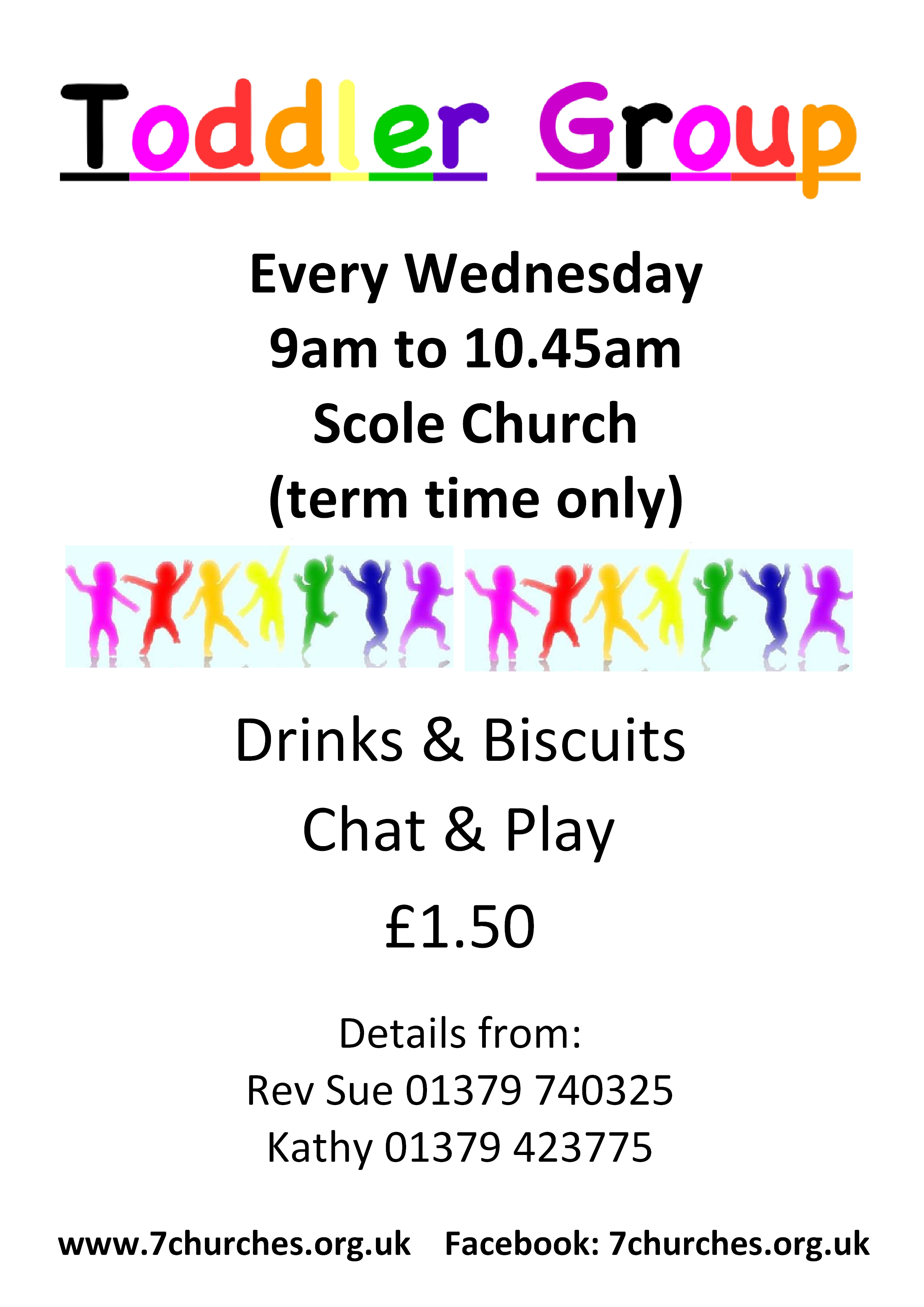 Toddler Group in Scole
1 November 2017
Drinks & Biscuits - Chat & Play - for-£1.50
Christian Meditation
1 November 2017
Archbishop High School, Harleston. Wednesday 1st November at 7.30pm. Dates can change so contact us to add you to our notfication list.. Revd Nigel Tuffnell at rector@7churches.org.uk / 01379 308905
All Souls
2 November 2017
St John's Harleston and St Andrew's Scole at 6.30pm. If you would like the name of your loved one remembered at the service, please add the name to the list at the back of your church or contact Nigel 01379 308905.
BumbleTea Church Needham

4 November 2017
Hive of activity for children and chatty time for parents/carers Needham Church at 2pm to 3.30pm. Free of charge. Everyone welcome.
In Aid of Children in Need
18 November 2017
Beetle Drive in St John's Church, Harleston, Norfolk 6.30pm for 7pm. Refreshments included. £4 per person. Tickets from Church Office or Jen Pitt-Pladdy - 01379 852617