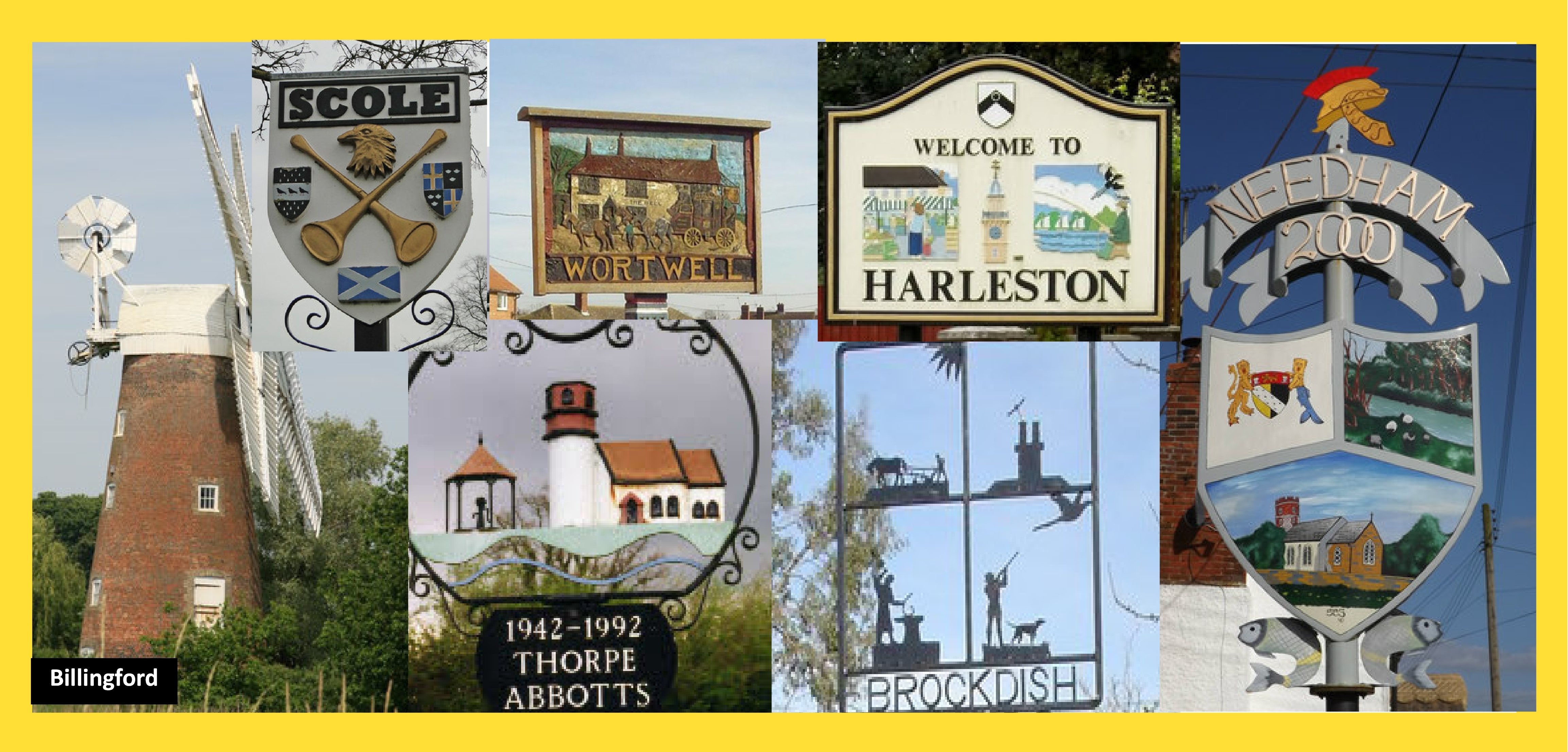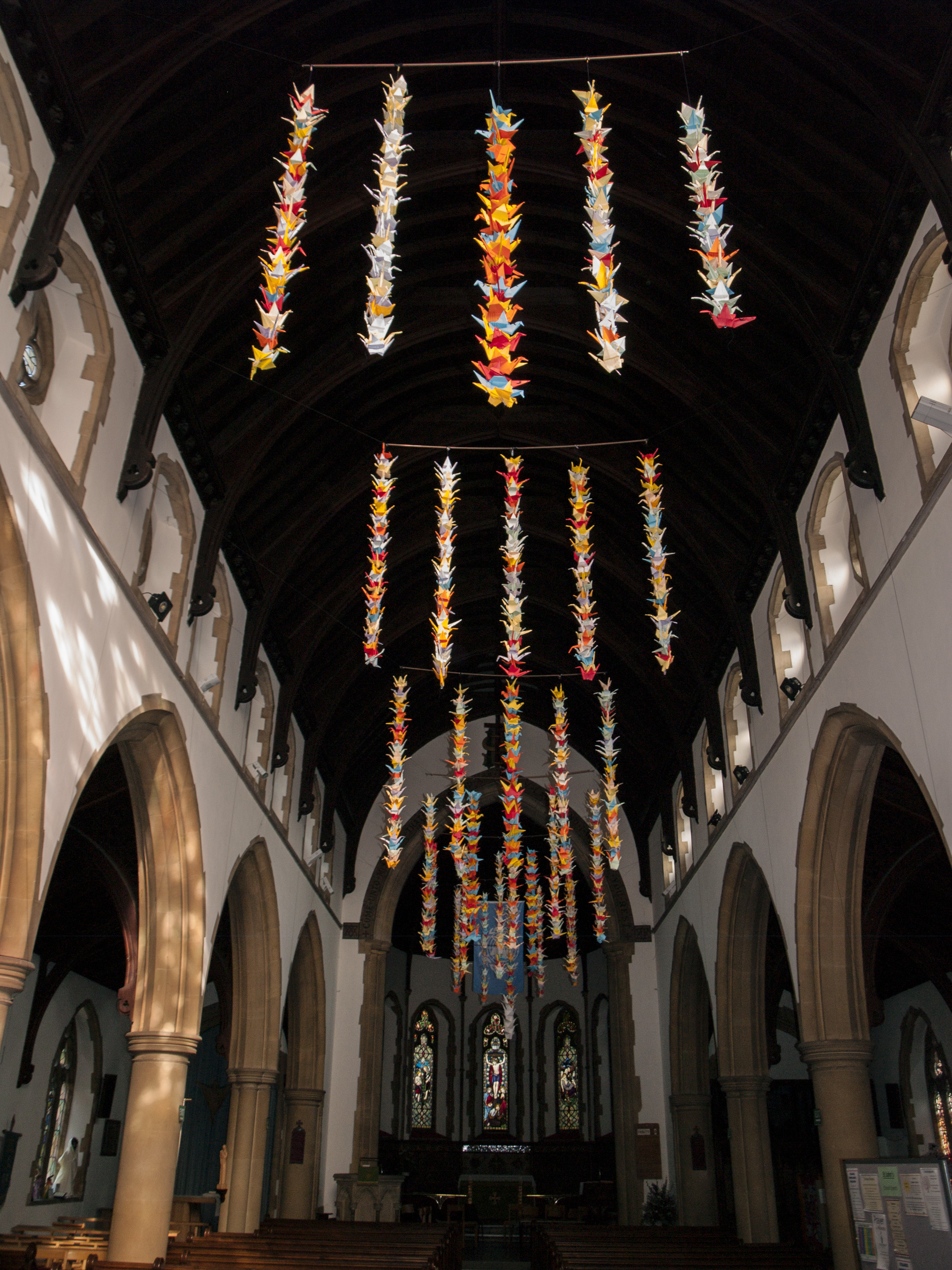 FLIGHT OF A THOUSAND CRANES - A "MUST SEE" SUMMER SIGHT
Organised by Harleston Future and Harleston and District Rotary Club.


A flight of 1000 paper origami cranes has landed in a wonderful art installation that will be on display all summer fluttering from the rafters of St John's Church in Harleston.
The paper cranes carry messages, thoughts and drawings of "peace" contributed by schoolchildren from Alburgh with Denton, Harleston and Pulham Primary Schools: by students of Archbishop Sancroft High School; and by individuals, members and officers from many institutions and groups.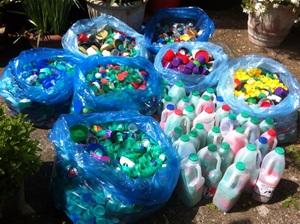 Bottle Tops
Another collection of tops ready to go May 2017.
Thankyou to all our collectors. The Matthew Project has recently received funding to offer support to HM forces vetrans who are struggling with issues relating to drugs and alchohol.
All our churches and communities collect plastic bottle tops for the Matthew Project then bought to St John's in Harleston for the main town collection point. For more information what you can collect in your community click here.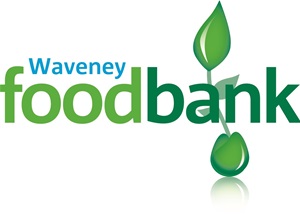 Foodbank
St John's, Harleston is open from 9am to 4pm Monday to Saturday for dropping items off.
Every 1st Sunday of the month all our churches collect food for Foodbank which goes to Harleston's main drop off point at St John's church. So many people from the community and surrounding villages bring items to st John's which is then taken to the main Warehouse in Broome. If you would like some more information of which foods you can donate or if you would like to volunteer your time click here which will take you to their main Website.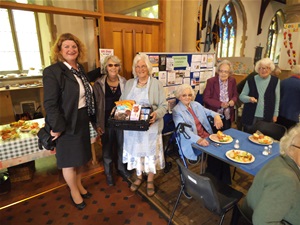 Harleston Funeral Care Supporting the Community
Harleston Funeral Service in Harleston.Helping the local church (St John's) by donating a hamper for the raffle held on Saturday 21st May with the help from the Cooperative in Harleston. They also donate Fairtrade tea and coffee to help run the Tuesday Time Together. In June they donated a big box of Childrens Crafts for Needham's BumbleTea children's Church.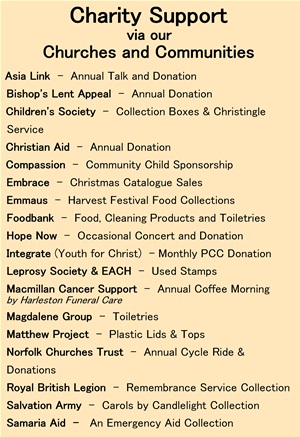 Charity Support
Colossians 3:17
And whatever you do, whether in word or deed, do it all in the name of the Lord Jesus, giving thanks to God the Father through him.