Worship
The PCC have made the decision that St. Peter's will only open for worship for a limited number of key events each year. Details will be published here as they are agreed.

Annual Meetings (2020 and 2021)

Our Parish Annual Meeting for this year and 2020 will be at 7.30pm on Wednesday 28th April 2021 via Zoom. The Zoom meeting link is: https://us02web.zoom.us/j/84714458189?pwd=UXVQSEhSWWFTNGVVK2JpcDBLZHpwUT09

All paperwork will be provided on request. Please contact the Rector.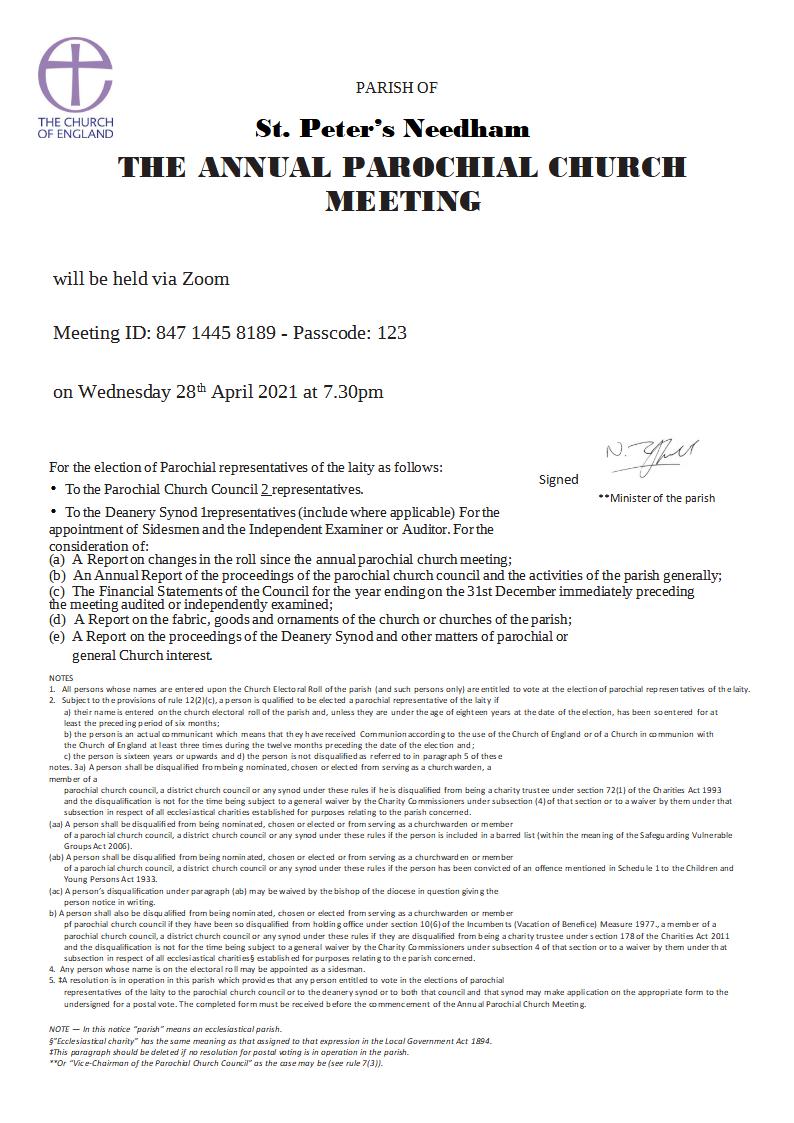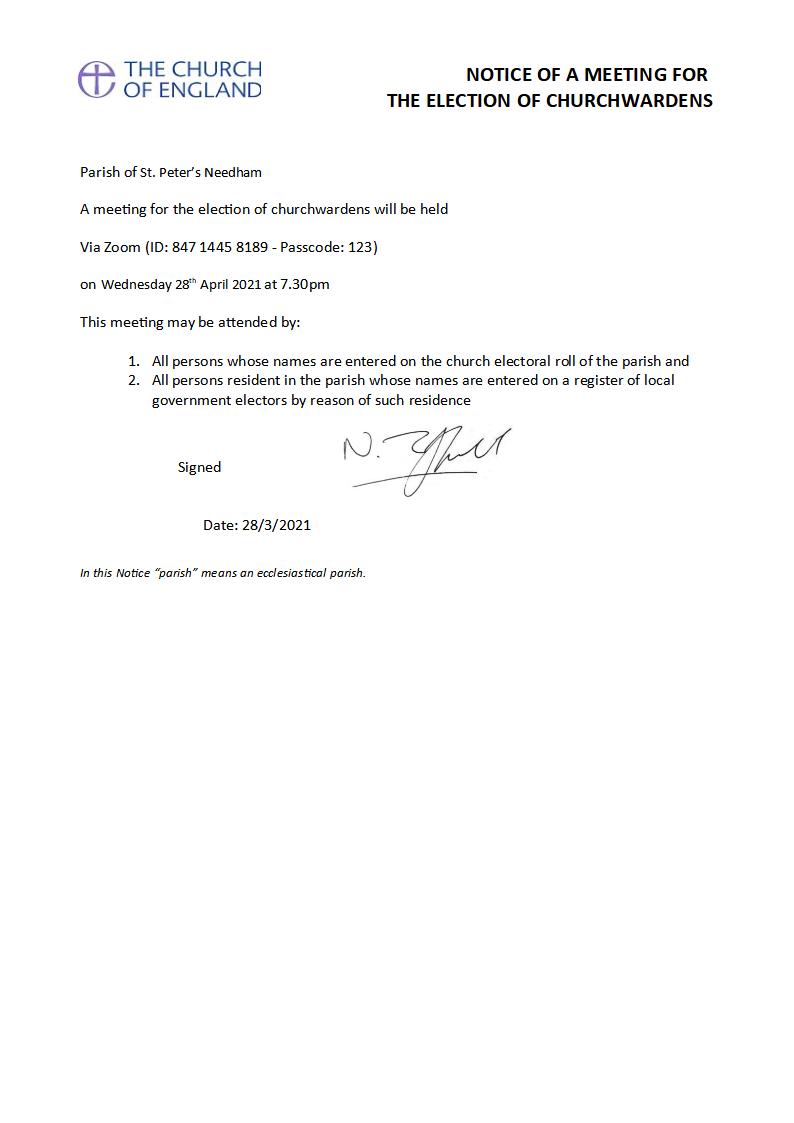 Donations
You can also donate via the Diocese of Norwich website where donations will go straight to the work of the diocese. Please identify St. Peter's Needham and this parish will have your donation credited towards its parish share.

To give via the Diocese of Norwich website visit: https://www.dioceseofnorwich.org/donate/